Forever-Free|Up To 56 TB|Private & Secure|Data Back Up|APP/Online Access|Faster Than Cloud|Sharing Link|128 Users|Access External USB
Just like other cloud storage platforms, GK supports uploading/downloading files to/from the cloud anytime, anywhere. The advantages that GK has over others are: Up to 56TB of storage space, free cloud service for life, 50 times of the cloud transmission speed, high privacy and security, automatic data security backup, etc.
Do you remember the last time you use HDD? Are they lying there in your drawers? Now, it 's time to recycle your HDDs into cloud storage. Just plug in any hard drives to your GK and you can immediately get up to 56TB of cloud space.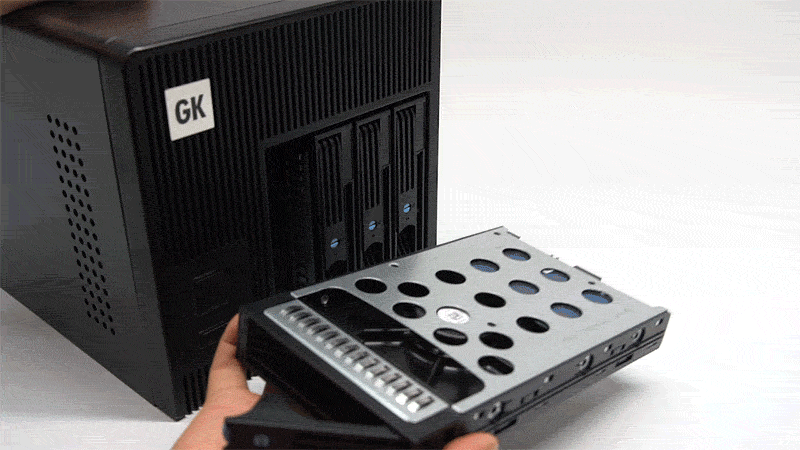 GK supports up to 4*14TB hard disk drives, so you can make full use of your old HDD and create the desired storage.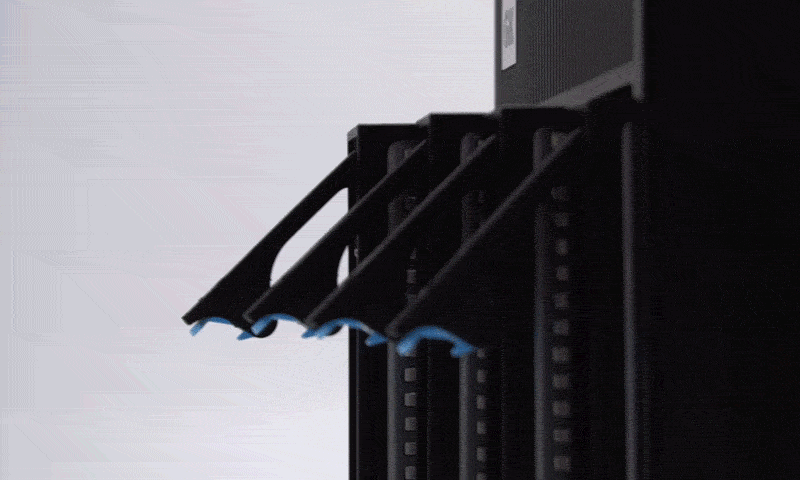 What will you do when your cloud disk is full? Should you continue to spend money or try to find another platform? Now, GK has the same service as any cloud disk without any other fees. Get GK, get free cloud storage for $0 a month.
Dig new probability to any USB flash drives. With 2 USB 3.0 and 2 USB 2.0, when you connect the flash drive or hard drive to GK, you can not only expand the capacity of the GK, but also make the inserted hard drive public cloud storage space. All users can access your file easily.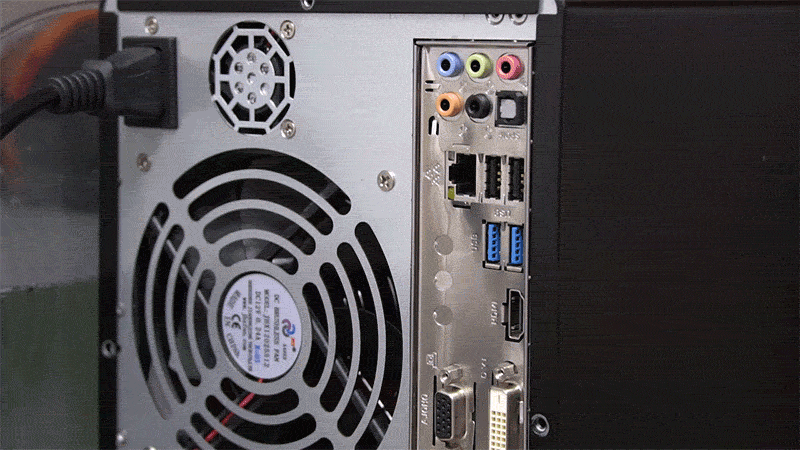 With GK, you have access to your cloud storage wherever you go and you can always reach your files via our App or website! GK will take care of syncing the files to the cloud.  You can easily upload and move your files with App.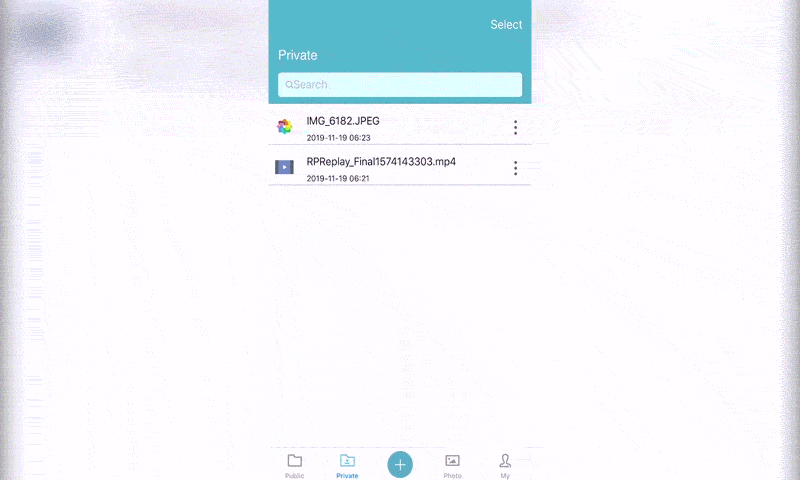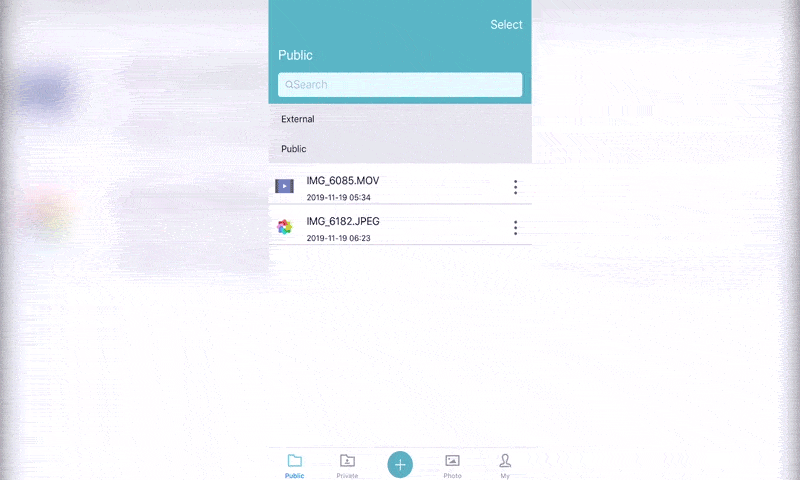 Are you still wasting your time on long, boring waits when transferring large files to the cloud? Now, with WLAN direct connection, you can access your files at ludicrous speeds. This technique is originally called Wi-Fi P2P (Peer-To-Peer), which is one of the Wi-Fi protocol clusters. It enables devices to easily connect to each other without the need for an intermediary access point, which can take full advantage of Wi-Fi speed.
GK is the place where you can store all your photos and videos in their original resolution for free. Videos and photos you upload can be shared with family or friends at any time. They can access your file through the shared link without creating an account.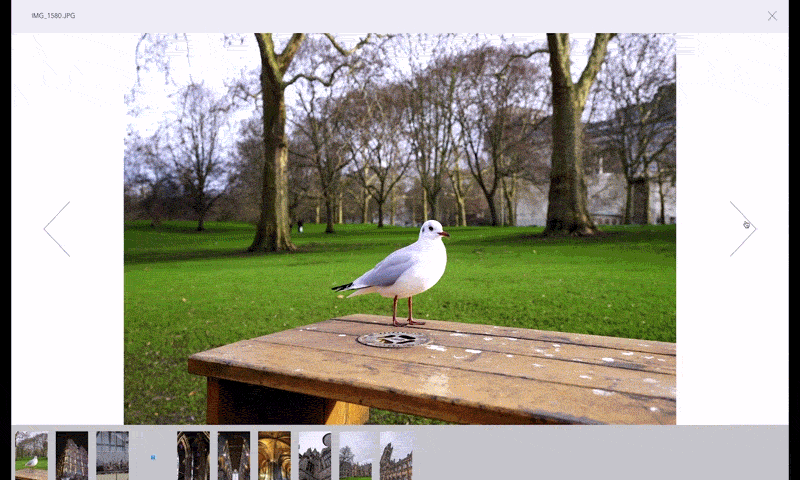 Skip waiting for transfers to complete and experience the fastest upload ever. When users are in the same local area network, such as the company intranet or home network, the speed and security of file transfer will be further greatly improved. The internal network is faster and the built-in network is more secure. The speed of the same LAN can reach 10MB/s to 100MB/s, which depends on the router you use. The faster the router, the faster the transmission speed.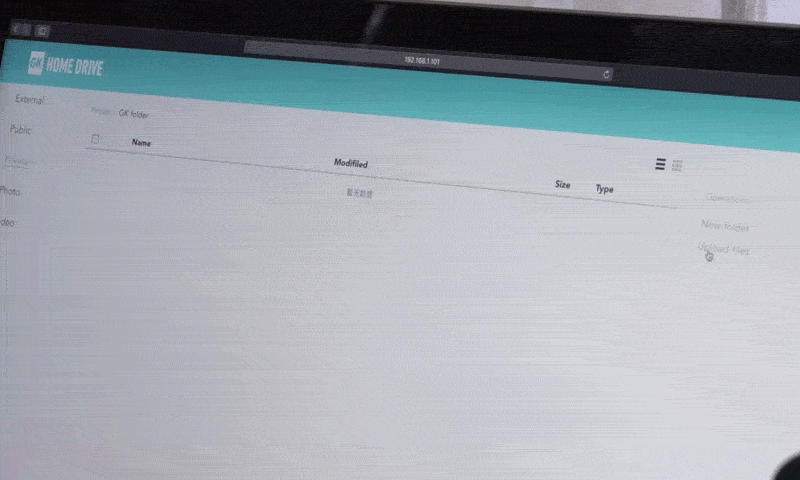 With the GK, you can get up to 128 independent cloud user accounts under the admin account. Everyone has his own private folders. You can keep everything easily under control, all in one place.
Each user's storage has two categories: private and public. Users can choose to make certain files visible to themselves, or put the files in a public category so that everyone can access them anytime, anywhere.
Online setup: In just three steps, you can complete the setup on your computer.
The simple operation interface can facilitate users to more comprehensive, systematic and effective management and use of the website. In just a few minutes, you can master all the functions.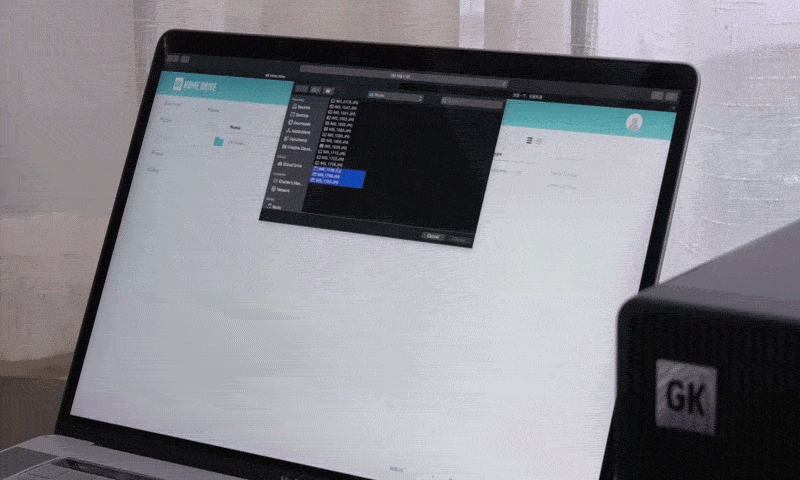 Your data is usually stored by large companies when you use cloud storage, but GK data is stored in your own drive. In other words, GK is your own private hard drive, which is more secure than other cloud storage platforms.
When you upload a file to your GK, it gets encrypted with one of the strongest AES-256 encryption algorithm, which has a key length of 256 bits, supports the largest bit size and is practically unbreakable by brute force based on current computing power.
Have you ever lost or broken your hard disk? How many times have you lost files which are saved on short-lived physical disks? With the RAID (Redundant Array of Inexpensive Disks) hard disk protection mechanism, your data is always perfectly safe and accessible anywhere. For example, RAID 5 is that when you insert three or more hard disks, each disk reserves one-third area for future recovery. In the RAID 1 mode, 1/2 of the area will be used for data recovery. In this way, once there is a disconnection, a blackout, or a space invasion, you can restore the data because it has been backed up. When you select RAID 0, data protection will be turned off and maximize the storage space.
The CPU is Intel Quad-Core Processor 1.5GHz (up to 2.3 GHz), integrated with Intel HD Graphics 500: 12 EUs inside (Up to 750MHz). The operating system is pre-installed in a 16GB SSD disk. Along with 4GB DDR3 memory, it's easy for GK to handle not only file transferring, but also hardware transcoding, which is a function we will update soon.
GK has up to 14 kinds of interfaces on the back, supporting mouse, keyboard, USB2.0/3.0, audio, mic and more.